5.6" Wide, Lustrous Epidote Crystal Cluster - Pakistan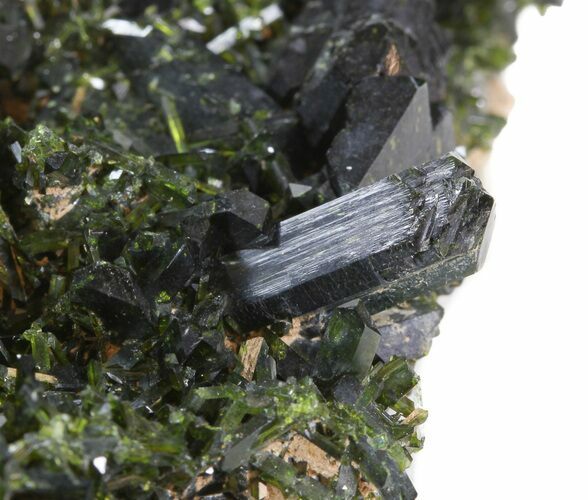 This large cluster of epidote crystals was found in India, and measures 5.6" long by 4.2" wide. Various sizes of crystals can be found covering the entirety of what could be considered the top of the specimen, revealing a deep forest green color between the large opaque crystals. The bottom side of the specimens contains crystals as well, although do not stem from the matrix, much.
Epidote is a green, silicate mineral that is commonly found in regionally metamorphosed rocks. It often forms lustrous, elongated and interconnected crystals that are highly coveted by collectors. While nearly all epidote is green it may take on many different shades and tones from yellowish to deep green.
This specimen comes with an acrylic display stand.
SIZE
5.6" long, 4.2" wide