This Specimen has been sold.
3" Polished Garnierite Sphere - Madagascar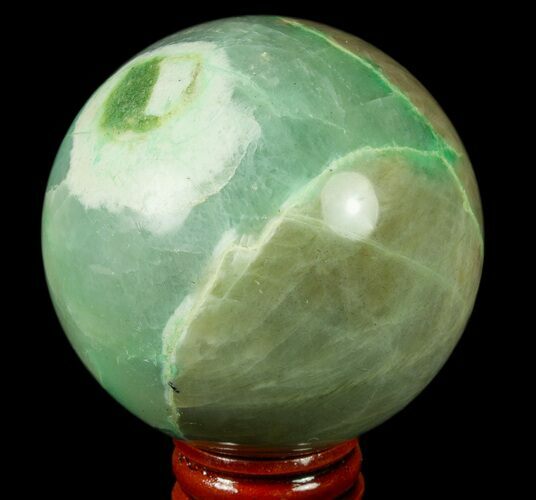 This is a gorgeous, green, polished garnierite sphere from Madagascar.
An acrylic stand will accompany your purchase.
Garnierite is a general name for a green nickel ore which is found in pockets and veins within weathered and serpentinized ultramafic rocks. Colors can range from olive to dark green.
Garnierite is not a valid mineral name according to the Commission on New Minerals and their is no agreed upon composition causing many similar looking, nickel based stones to be labeled as garnierite. It is sometimes also referred to as "green moonstone"