15" Amethyst Crystal Cluster - Vera Cruz, Mexico (Special Price)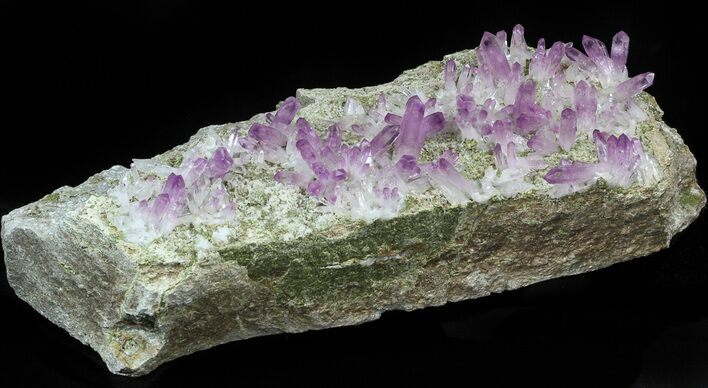 This is a spectacular cluster of light violet, amethyst crystals on granite matrix from Vera Cruz, Mexico. The entire cluster is 15" long by 5.5" wide, with the longest crystal being 1.9" long. There are hundreds of pristine points on the crystals of this aesthetic crystal cluster. This is a real collector quality specimen.
Amethyst is a purple variety of quartz (SiO2) which gets its violet color from irradiation, iron impurities, and the presence of trace elements, which result in complex crystal lattice substitutions.
SPECIES
Quartz var. Amethyst
LOCATION
Vera Cruz, Mexico
SIZE
15" long, 5.5" wide, Largest Crystal 1.9"