Lot - 45 Nice Assorted Echinoderms (Sea Urchins)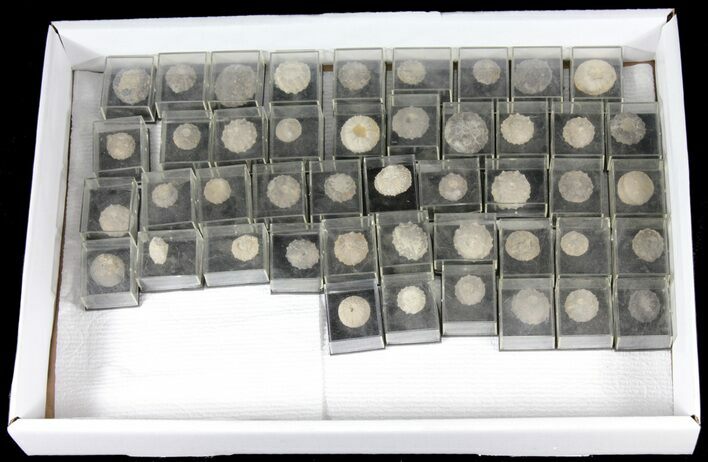 Typically we just sell retail but over the next week or so we will be making available a number of wholesale lots of inexpensive material for purchase. Please note that these wholesale lots are currently on a pallet being shipped back to our distribution warehouse to shipping maybe delayed for about a week after purchase.

This is a wholesale lot of approximately 45 assorted echinoderms (sea urchins) from Morocco. They would be Cretaceous or Jurassic in age and there appears to be about half a dozen species represented. They range from .65" wide to 1.1" wide and are pretty nice specimens. They all come in acrylic cases.
SIZE
Largest 1.1" wide, smallest .65" wide