1.8" Polished Unakite Flat Pocket Stones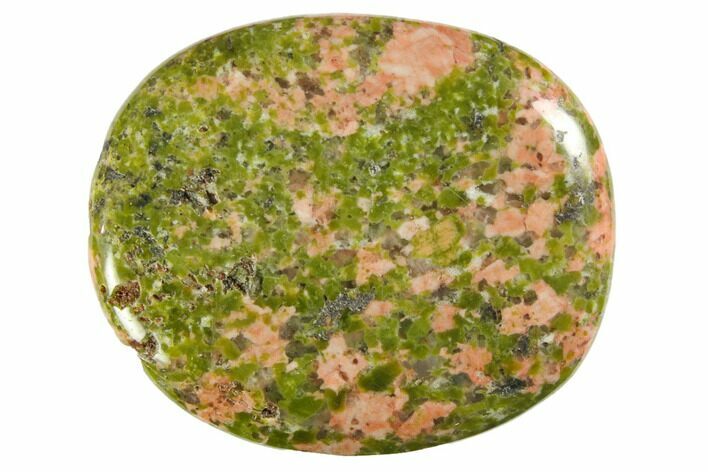 These are 1.8" polished, unakite flat pocket stones.
The stone is polished into an oval shape and is rounded on all sides. Polished stones of this size and shape are generally referred to as pocket stones as they will easily fit into a pocket. The pictures are representative to the stone you will receive, but there is some variation in colors and patterning.
Unakite is a mottled green and pink altered granite composited of pink orthoclase feldspar, green epidote, and generally colorless quartz. It is frequently referred to as unakite jasper, though it technically isn't a
jasper
.
SIZE
Approximately 1.8 x 1.4 x .3"