Polished Leopard Skin Jasper Pocket Stones - 1.8" Size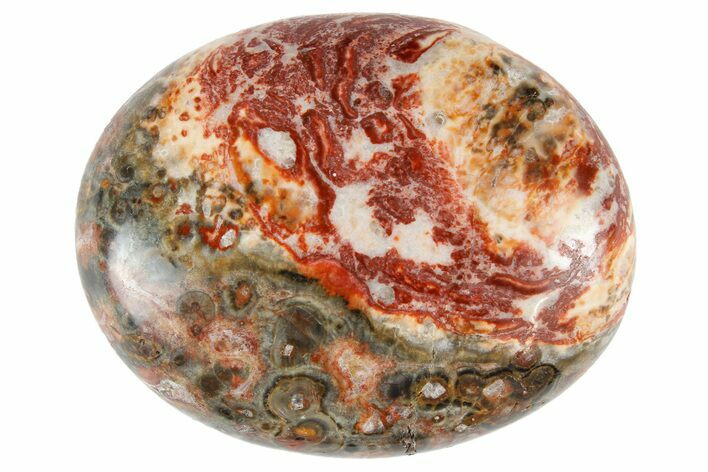 These are small, polished leopard skin jasper pocket stones. They average 1.7" wide, but are hand polished so some may be slightly larger or smaller. The pictures are representative of the specimen(s) you will receive, so there may be some slight variation in shape and color.
The stone is polished into an oval shape and is rounded on all sides. Polished stones of this size and shape are generally referred to as pocket stones as they will easily fit into a pocket. The pictures are representative to the stone you will receive, but there is some variation in colors and patterning.
#{leapord_skin_jasper}
TYPE
Polished Leopard Skin Jasper
SPECIES
Chalcedony var. Jasper