1.7" Polished Rhodonite Flat Pocket Stones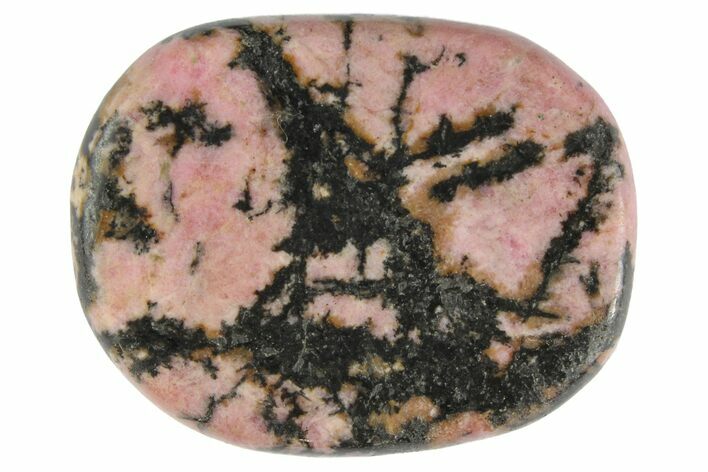 This is a 1.8" polished, rhodonite pocket stone. They are a beautiful, purple/pink coloration with black manganese dendrites running through the rock. There is some variation in exact size, shape and patterns of these stones, but they average about 1.7" - 1.8" in width. They are flat on both sides and approximately .3" thick.
The stone is polished into an oval shape and is rounded on all sides. Polished stones of this size and shape are generally referred to as pocket stones as they will easily fit into a pocket. The pictures are representative to the stone you will receive, but there is some variation in colors and patterning.
Rhodonite is well known among collectors for its beautiful pink and red color. The red variety can be so deep red that it rivals the color of Ruby.
Rhodonite
often has black manganese oxide veins running through a specimen, giving it the distinct appearance of pink with black crisscrossing lines and flower-like formations throughout.
SIZE
Approximately 1.7 x 1.3 x .3"