Bulk Devonian Crinoid Stems - 3oz (~50 pieces)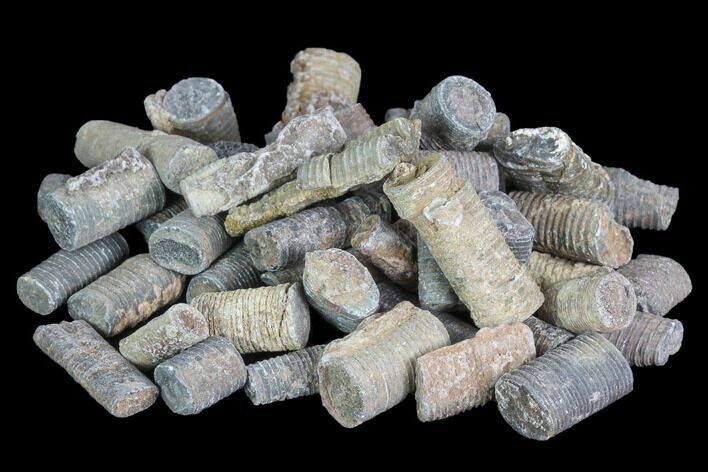 These are crinoid stem
fossils
collected in the Atlas Mountains of Morocco. They are Devonian in age or around 400 million years old.
Crinoids, sometimes commonly referred to as sea lilies are animals not plants. They are echinoderms related to starfish, sea urchins and brittle stars. Many crinoid traits are like other members of their phylum. Such traits include tube feet, radial symmetry, a water vascular system, and appendages in multiples of five (pentameral). They first appeared in the Ordovician (488 million years ago) and some species are still alive today.
You will receive
three
ounces of crinoid stems chosen at random. The sizes range from about 1/4" to 3/4". Three ounces is approximately 50 specimens.
These bulk fossils are great for educational use, or gifts for kids.
FOSSIL TYPE
Crinoid Stems
SIZE
Range from 1/4"- 3/4"
OUNCES
3 (approximately 50 pieces)