Polished Lapis Lazuli Worry Stones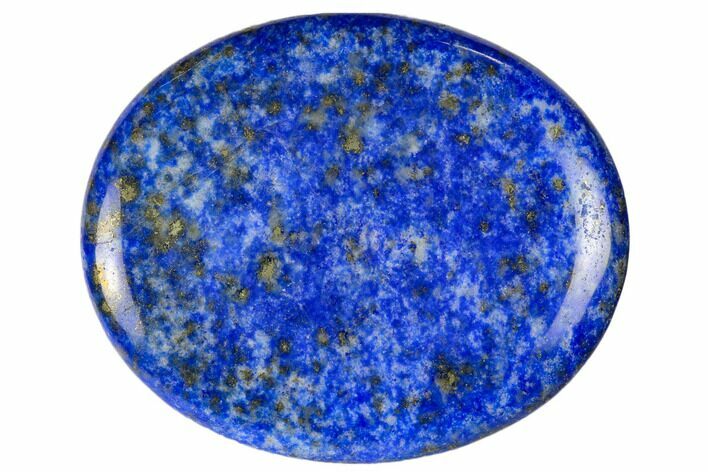 These are 2" wide, polished, lapis lazuli worry stones.
Worry stones
are smooth, polished stones, usually in the shape of an oval with a thumb-sized indentation. They are often used by people for relaxation or anxiety relief purposes, the the same way as some people use a fidget spinner. Typically the worry stones are 1 1/2 to 2" across. They are may also be referred to as palm stones, thumb stone, fidget stones, etc.
Lapis lazuli
is unlike most other gem materials because it is not a mineral. Instead, it is a rock composed of multiple minerals. The blue color of lapis lazuli is mainly derived from the presence of lazurite. To be called "lapis lazuli," a rock must have a distinctly blue color and contain at least 25% blue lazurite.
Pyrite
usually occurs in lapis lazuli as tiny, randomly spaced grains with a contrasting gold color.