1.1 Inch Cornuproetus Trilobite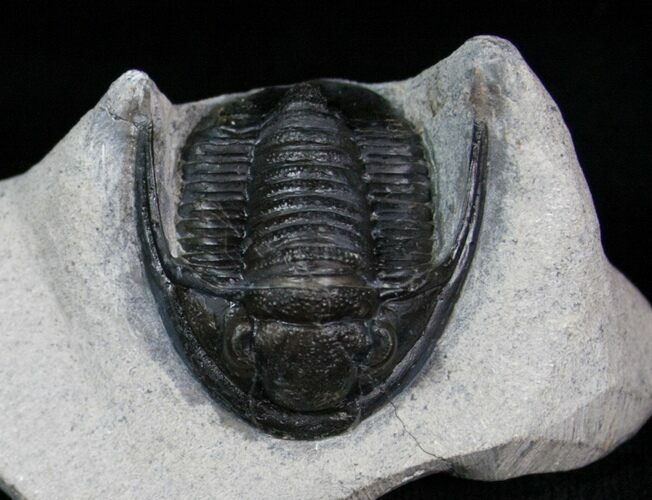 This is a nice specimen of the Proetida trilobite Cornuproetus cornutus from the Middle Devonian of Morocco. It displays the diagnostic features of this species including a granulose cephalon and long swept-back genal spines. I purchased this specimen partially prepared and finished the preparation using air abrasives under microscope to reveal the full detail.

There is about 2-3% shell restoration, mainly to the center of the tail where a repaired crack runs through the trilobite.
SPECIES
Cornuproetus cornutus
AGE
Middle Devonian

LOCATION
Jebel Issoumour, Morocco
FORMATION
Hamar Laghdad Formation