1.7" Soft-Bodied Marrellomorph (Furca) - Fezouata Formation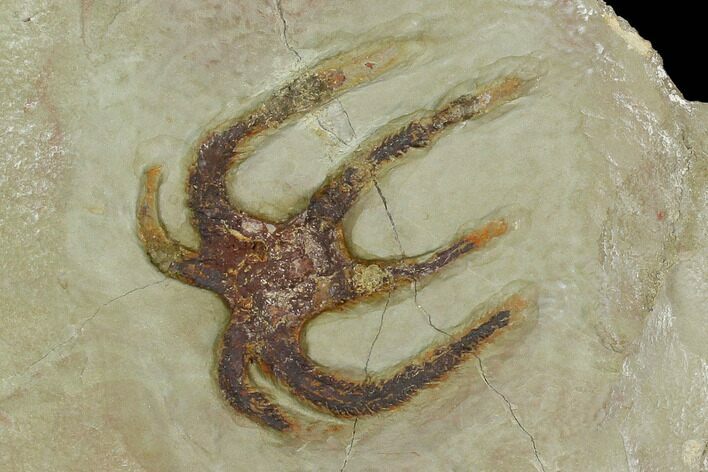 Here's a rare and well preserved marrellomorph (Furca mauretanica) from the Upper Fezouata Formation (Floian stage) of Morocco dated 477.7 ± 1.4 to 470.0 mya - Furca mauretanica, was a soft bodied "marrellomorph" arthropod - somewhat similar to the much more common fossil, Marrella splendens, from the middle Cambrian (Burgess Shale) of Canada. It is also related to Mimetaster hexagonalis from the Devonian (Bundenbach Slates) of Germany.
A paper on these can be found at the link below.
Ordovician faunas of Burgess Shale type
SPECIES
Furca mauretanica
LOCATION
Zagora Area, Morocco
FORMATION
Upper Fezouata Formation
SIZE
1.7" in wide on 5.3x5.1" shale