10.8" Fossil Fern (Sphenopteris & Lygenopteris) Plate - Alabama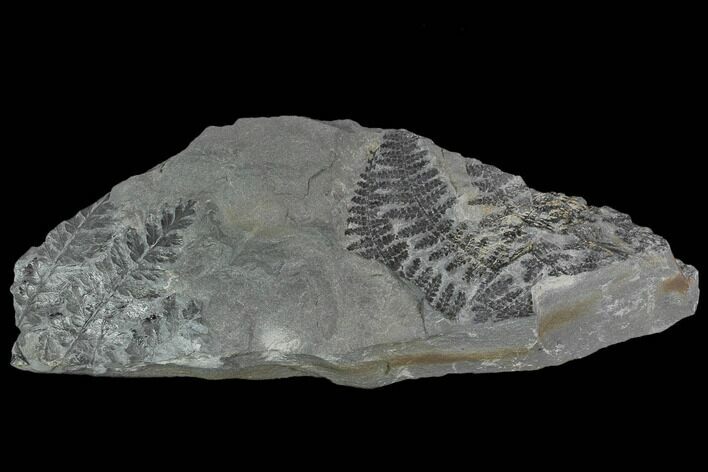 This is a beautiful, two fern fossil (Sphenopteris and Lygenopteris) from the Pottsville Formation, Alabama. This beautiful specimen contains fronds of two seed ferns. They are so well preserved, venation is still visible in the leaves. Sphenopteris has shorter leaflets while Lygenopteris looks more like modern ferns.

Both are genera of seed fern that contain extinct species of fern that reproduced from seed as opposed to sporophyte reproduction of most modern ferns.

Comes with an acrylic stand.
SPECIES
Sphenopteris pottsvillea, Lygenopteris hoeninghausi
LOCATION
Cumberland Plateau, Alabama
FORMATION
Pottsville Formation
SIZE
3.3" Sphenoteris, 4.0 Lygenopteris, 10.8 x 4.1" Rock