2" Scotoharpes Trilobite With Cornuproetus - Boudib, Morocco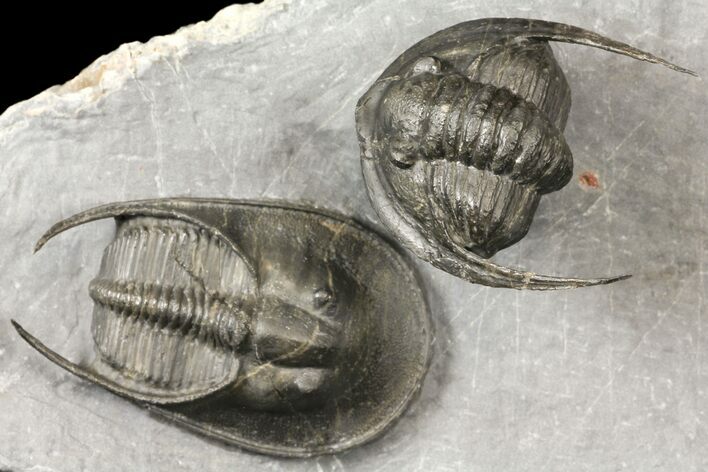 This is a stunning association of a 1.8" long Scotoharpes trilobite along with a large, enrolled Cornuproetus trilobite. Very nice preparation and presentation on this piece. The genal spines of both trilobites have been prepared free of the surrounding limestone.
SPECIES
Scotoharpes sp. & Cornuproetus sp.
AGE
Middle Devonian

FORMATION
El Otfal Formation
SIZE
Scotoharpes 1.8", Cornuproetus 1.5"