3.6" Jurassic Aged Cycad (Zamites) From France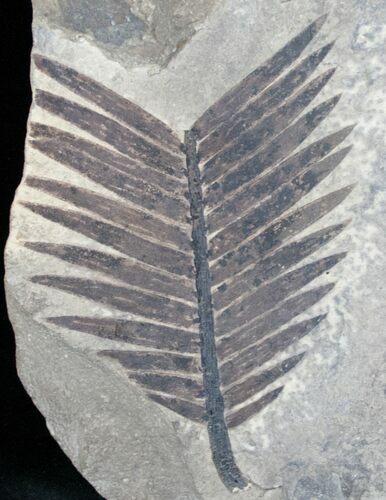 This is a rare Jurassic aged fossil plant Zamites feneonis collected near Orbagnoux, France. It's an extinct type of Cycad, a seed plant with thick trunks and pinnately compound leaves. They lived near the coast of the Tethys ocean in what is now alpine France (the Jura mountains).

This 3.6" specimen is one of the better preserved specimens of Zamites I've seen.
LOCATION
Orbagnoux, France
SIZE
3.6" long on 5x4" matrix