4.1" Beetle, Crane Fly, and Horsetail Fossil Plate - Utah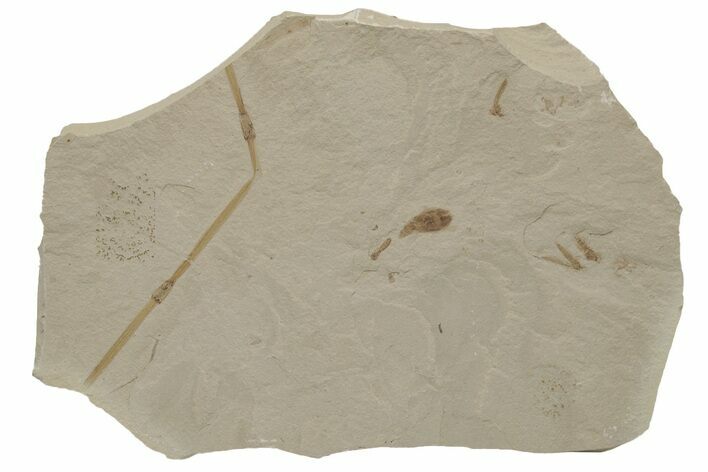 This is a 2.3" fossil horsetail (Equisetum), a fossil beetle (order Coleoptera), and four crane flies (family Tipulidae), collected from the Green River Formation of Utah. While this formation is best known for well preserved fossil fish found in Wyoming, other sections of the formation contain a very diverse flora and insect fauna.

Comes with an acrylic stand.
SPECIES
Equisetum winchestri (Horsetail), Order Coleoptera (Beetle) & Family Tipulidae (Crane Flies)
FORMATION
Green River Formation
SIZE
Stalk: 2.3" long, Rock: 4.1 x 2.8"