5" Lower Cambrian Trilobite (Longianda) - Issafen, Morocco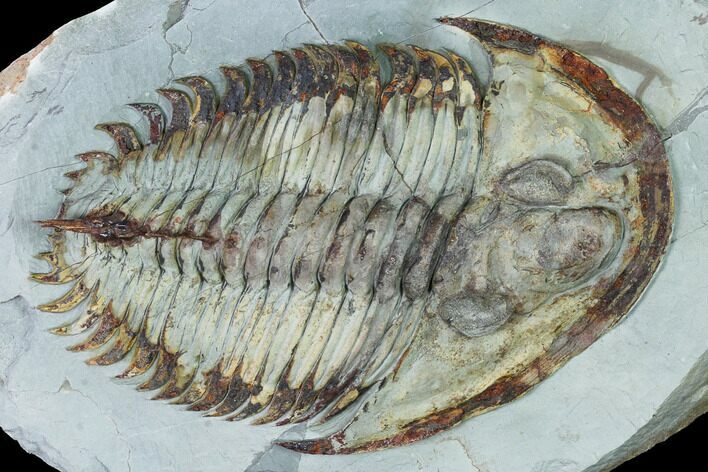 This is an excellent 5" long specimen of Longianda termieri with only about 1% restoration and free standing axial spines.
Comes with a display stand.
In the past few years, deposits near Issafen, Morocco have begun yielding a new assemblage of Early Cambrian trilobites. This fauna is very diverse and consists mainly of ellipsocephalids, chengkouiids, gigantopygids, holmiids, neltneriids, saukiandids, and the latest fallotaspids. The shale when freshly split is a greenish to slightly yellow color but weathers to a light grey.
SPECIES
Longianda termieri (Neltner & Poctey, 1950)
LOCATION
Issafen, Morocco
FORMATION
Issafen Formation
SIZE
5" long, Rock 7.3x5.1"