5" Gigantopygus Trilobite - Issafen, Morocco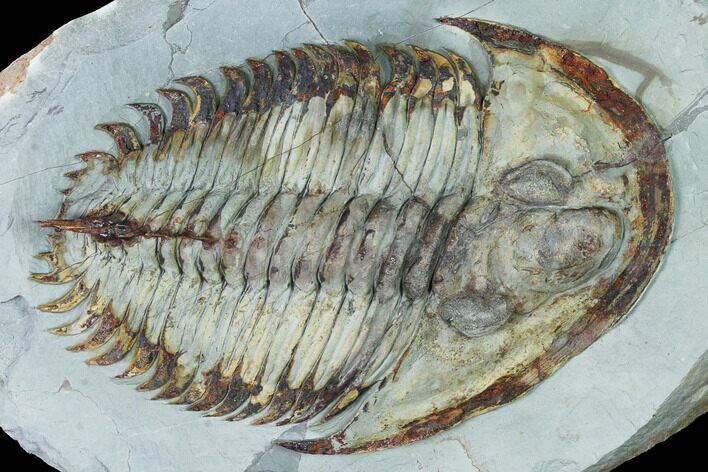 In the past couple of years, deposits near Issafen, Morocco have begun yielding a new assemblage of Early Cambrian trilobites. This is a large specimen of one of the rarer components of the fauna Gigantopygus papillatus.

There are two "types" of Gigantopygus papillatus found in two separate horizons at the site, one being much fatter (this one) and the other narrower. Some have claimed they maybe two separate species but it may simply be due to different preservation and levels of compression in the two horizons.

This is an excellent 5" long specimen of Gigantopygus papillatus with only about 1% restoration and free standing axial spines.

Comes with a display stand.
SPECIES
Gigantopygus papillatus (Hupe' 1953)
LOCATION
Issafen, Morocco
FORMATION
Issafen Formation
SIZE
5" long, Rock 7.3x5.1"