6.1" Cretaceous Tree Fern "Bark" (Tempskya) - Idaho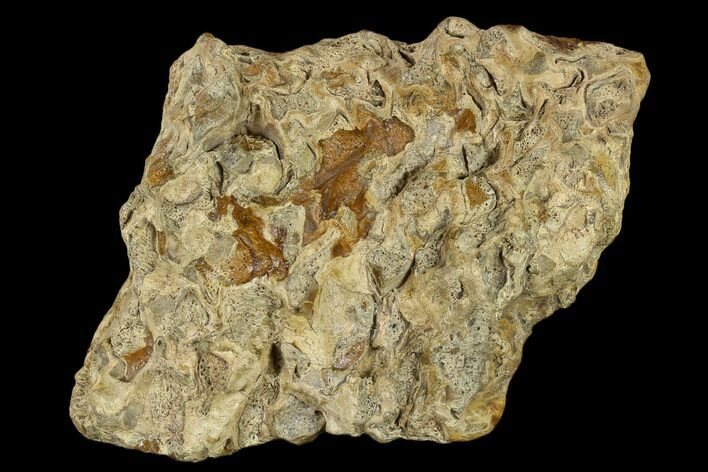 This is a very interesting, 6.1" section of petrified tree fern (Tempskya) bark from the Frontier Formation, of Caribou County, Idaho. It is unpolished and shows the detail of the bark, including scales and branch attachment. The rough side is the outer bark while the smoother side is the inside of the bark.
This comes out out of an old collection of petrified wood we recently purchased that includes a lot of pieces from unusual and/or no longer accessible locations. Keep an eye out for more rare pieces coming in the future.

Tempskya is a family of extinct tree ferns from the Late Cretaceous. They grew up to 15ft (4.5m) tall and is a small to medium tree fern. The trunk of Tempskya was what is known as a false trunk in that it is made up of a number of individual stems and petioles. This gives the petrified specimens a unique pattern.
AGE
Late Cretaceous

LOCATION
Caribou County, Idaho
FORMATION
Frontier Formation