9.4" Hyaenodon Skull - White River Formation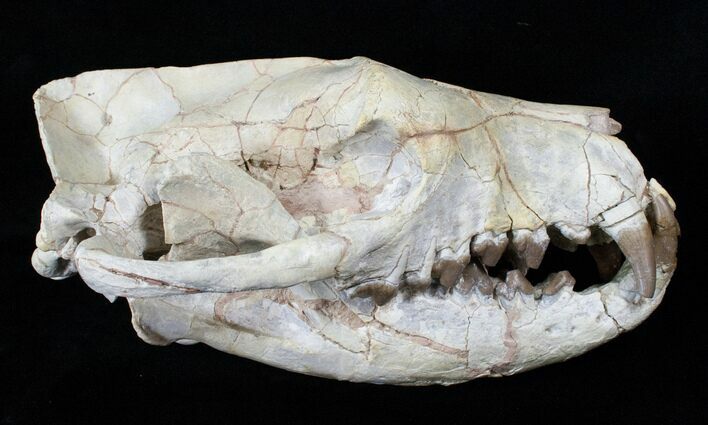 This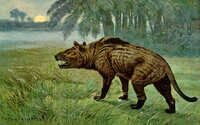 Artists reconstruction of a Hyaenodon.
is a killer fossil, a complete skull of a Hyaenodon from the White River Formation of South Dakota. Hyaenodons are extinct carnivorous mammals that likely preyed on the oreodonts of the Oligocene. They had large skulls, short necks, very tiny brains, and ranged in size from that of a small dog to that of a large wolf. Though Hyaena is part of their name they have no relation to modern Hyaenas. The name more refers to the likely eating habits of these carnivores as carrion eaters.
The skull itself is very impressive and wonderfully prepared. Most of the teeth are original, one of the molars on the right side is restored as is a few of the small teeth up front in the lower jaw. There is some restoration work done to the sagittal area and zygomatic arches.
AGE
Middle Oligocene

LOCATION
Custer County, South Dakota
FORMATION
White River Formation