This Specimen has been sold.
Beautiful, Bumpy Zlichovaspis Trilobite - 2"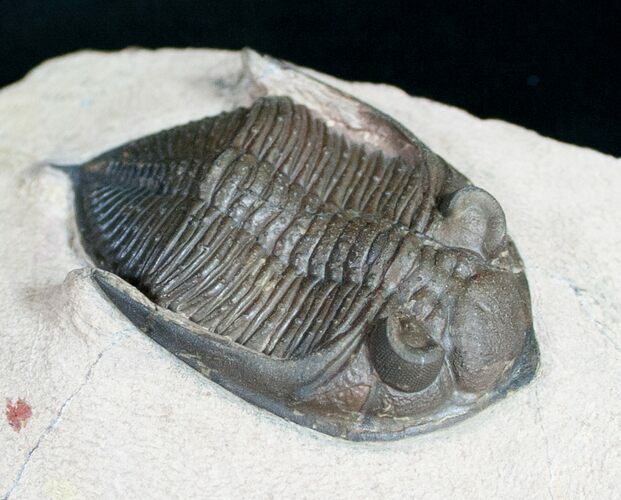 This is an nicely prepared example of the trilobite Zlichovaspis. It even retains many small bumps or some would say tiny spines all over it's back. These are almost always destroyed during preparation and only preserved when the upmost care is taken. It's 2 inches long and has outstanding preservation of the eye facets in it's eyes. There is NO RESTORATION on this specimen.


SPECIES
Zlichovaspis spinifera
FORMATION
Lhandar Formation