Big Eyed Coltraneia (Treveropyge) Trilobite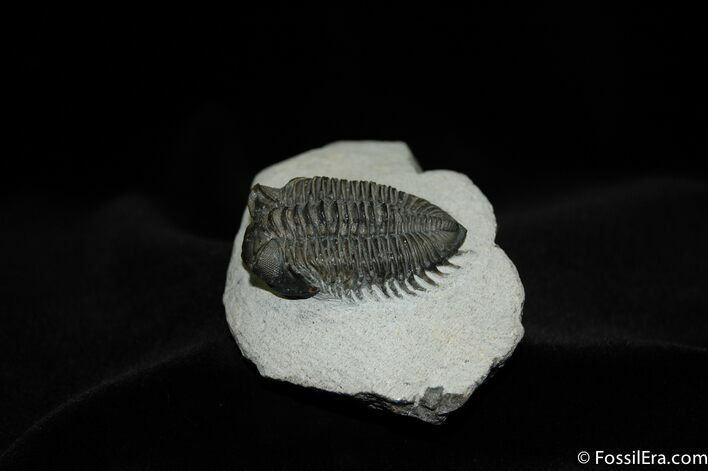 Here is an exellent example of the bug eye'd Phacopid, Coltraneia oufatenensis, often referred to as Treveropyge. The compound eye towers full of dozens of lenses are truly impressive. These eyes would have given this species a very large field of vision allowing them to keep an eye on both predators and prey. This would have given them a distinct advantage at a time when fish were just developing jaws. Interestingly this is the same time that many other trilobite types started to develop additional armor and rows of spines.

The surface detail on the 2 inch trilobite is really nice and there is only a few very small spots of restoration around a repaired crack through the head (1%) This is a truly impressive species of trilobite that any collector should have an example of.
SPECIES
Coltraneia oufatenensis
LOCATION
Ofaten mountain, Alnif Area, Morocco
FORMATION
El Otfal Formation