This Specimen has been sold.
Ceraurus pleurexanthemus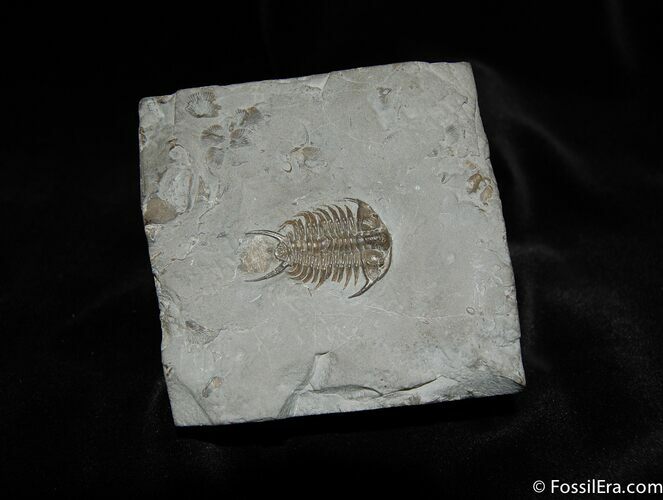 Canadian Ceraurus are some of the most beautiful and desirable trilobites to collect. This is a great example of a textbook Ceraurus pleurexanthemus from the Ordovician aged Trenton Group. It's got beautiful shell, elegant feathery pleural tips and is perfectly centered on a nice square block of limestone. To add to the piece there are also a number of small brachiopods present in the matrix.

SPECIES
Ceraurus pleurexanthemus