Cluster Of Juvenile Dikelokephalina Trilobites - With Pos/Neg Split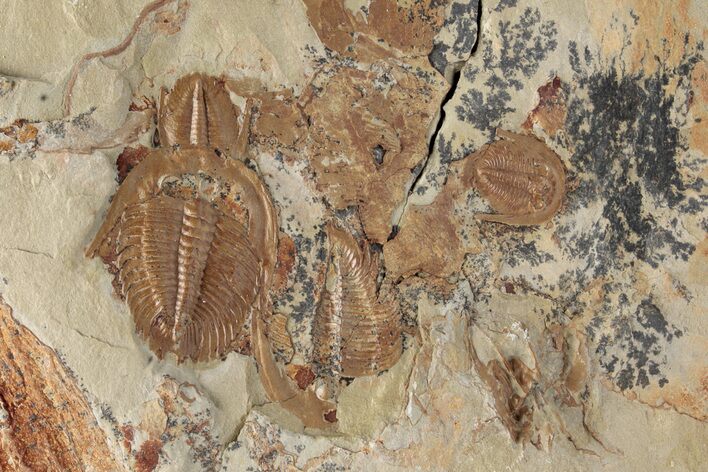 This is a cluster of four juvenile Dikelokephalina trilobites from the Fezouata Shale of Morocco. Almost of the specimens found of this species are quite large, sometimes reaching over a foot in length. But these are mere babies with the largest being .85" long. Includes both the positive and negative of the split.
A description of this trilobite can be found at the link below:
Trilobites of the genus Dikelokephalina from Ordovician Gondwana and Avalonia
Trilobites
were a very diverse group of extinct marine arthropods. They first appeared in the fossil record in the Early Cambrian (521 million years ago) and went extinct during the Permian mass extinction (250 million years ago). They were one of the most successful of the early animals on our planet with over 25k currently described species, filling nearly every evolutionary niche. Due in large part to a hard exoskeleton (shell), they left an excellent fossil record.
SPECIES
Dikelokephalina brenchleyi (Fortey 2010)
LOCATION
Ouled Slimane, Zagora Area, Morocco
SIZE
Rock 5.2 x 3.5", Largest trilobite ,85"