Cretaceous Fossil Leaves (Daphnophyllum?) - Kansas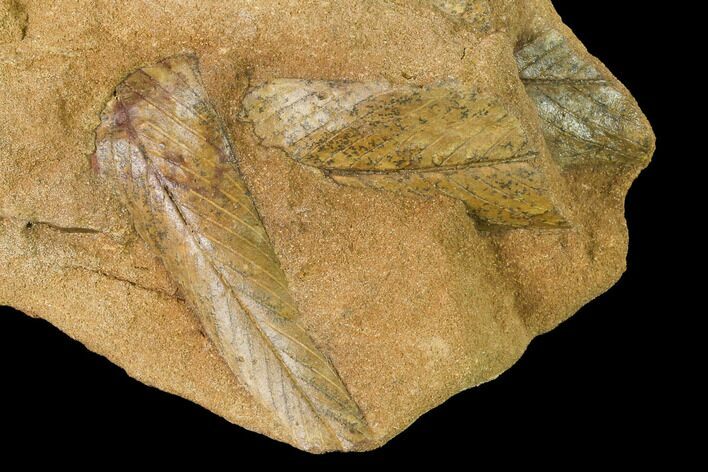 These are detailed leaf (Daphnophyllum dakotensis?)
fossils
from the famous Charles Sternberg location (Dakota Sandstone) in Ellsworth County, Kansas. These leaves are from the Cretaceous period and have excellent vein detail preservation. While this specimen wasn't collected and prepped by Charles Strenberg, it comes from the same locality and is one of the same species that Strenberg was collecting during his time in the Dakota group.
These leaves are rarely found on the market. It comes with an acrylic display stand.
SPECIES
Daphnophyllum dakotensis?
AGE
Cretaceous

LOCATION
Charles Sternberg Location, Ellsworth County, Kansas
FORMATION
Dakota Sandstone
SIZE
2.2" largest leaf on 4.8 x 3" sandstone