Cyphaspis Trilobite - Freestanding Spines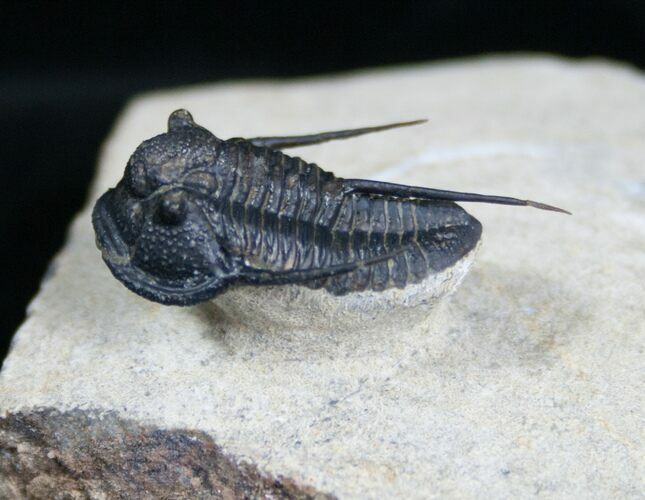 This is a well prepared trilobite of the genus Cyphaspis from Morocco. I'm labeling this as Cyphaspis sp. because it does appear to be slightly different than the other Cyphaspis I have from this locality.

It's 1.1 inches in length and it has been prepared so all 3 spines are free-standing and the trilobite rests on a pillar of matrix.

AGE
Devonian

LOCATION
Mount Issimour, Morocco
SIZE
1.1" including spine