"Devil Horn" Cyphaspis Trilobite With Friend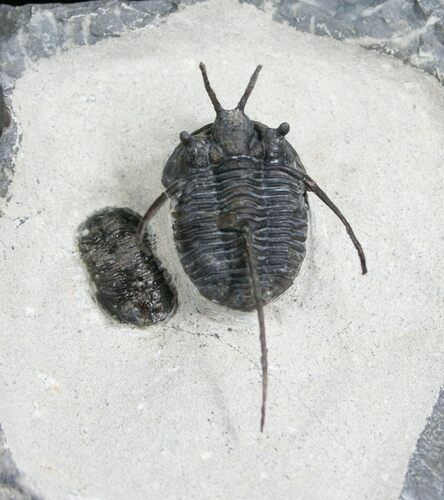 Here is very nice example of the Devonian trilobite Cyphaspis sp. sometimes referred to as the "Devil Horn" Cyphaspis for obvious reasons. The spines are natural and the preparation is very nice. This specimen is quite large for the species at nearly 1 1/2 inches in length including the spines. There is also another small proetid trilobite laying right next to it.

There is only a small patch of restoration along the axis, maybe 2%.
AGE
Devonian

SIZE
1.45" including spine