Excellent Spiny Drotops Armatus Trilobite - 4.35"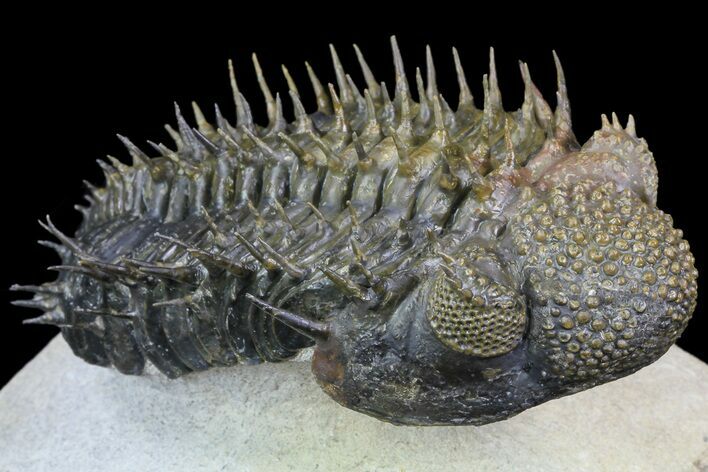 This is a very nice, 4.35" long specimen of the super spiny phacopid trilobite, Drotops armatus. With somewhere around 100 free standing spines it would have been a very unappetizing dinner for it's predators.

It's about average size for the species but it's in much better condition than most. It's nicely prepared with a wonderful, natural, multi-toned shell coloration and the spines are all original. There is around 3% shell restoration along repaired cracks.
AGE
Middle Devonian

FORMATION
Bou Dib Formation