Exceptionally Prepared Foulonia Trilobite - 2.3"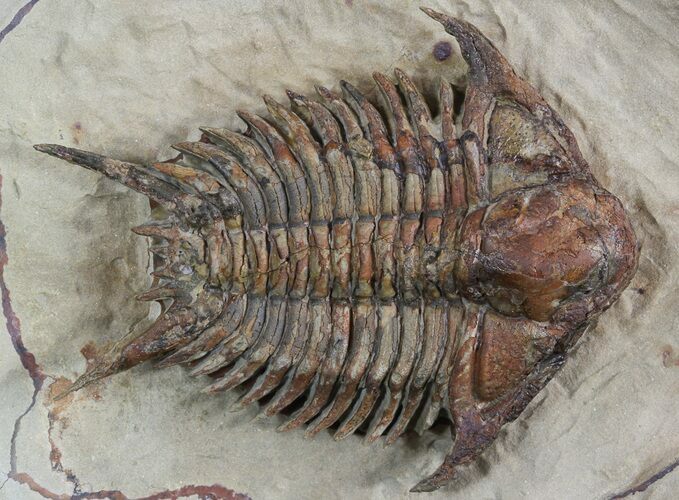 This is an exceptionally prepared specimen of the rare Lower Ordovician trilobite from Morocco, Foulonia. The trilobites from this formation often have very colorful, natural preservation ranging from almost neon orange to deep reds. It's not unusual to see these color transitions happen on a single specimen. The color is due to oxidition of iron pyrite after the fossils were deposited.

This specimen is good sized for the species at just under 2.3" long. The rock has been undercut beneath the trilobite during preparation to bring it out in high relief. Easily the most aesthetic specimen of the species that I have seen.
AGE
Lower Ordovician

LOCATION
Ouled Slimane, Morocco
FORMATION
Fezouata Formation