This Specimen has been sold.
Fossil Gastropod (Cyclonema) Ordovician - Ohio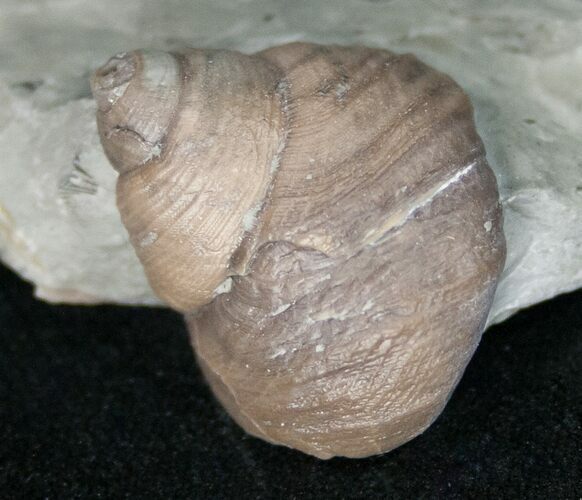 This is a nicely preserved gastropod of the genus Cyclonema from the Late Ordovician, Arnheim Formation of Ohio. Mollusc shells are typically composed of a phosphatic substance called Aragonite. Unfortunately Aragonite does not preserve well in the Cincinnatian, so most gastropod
fossils
are internal molds, unlike this specimen.
AGE
Late Ordovician

FORMATION
Arnheim Formation