Fossil Insect Cluster and Leaf - Green River Formation, Utah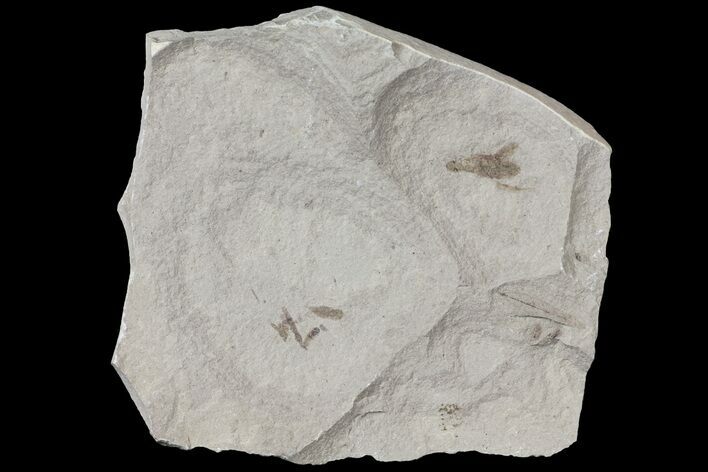 This is a fossil Insect cluster from the Green River Formation of Uintah County, Utah. This specimen contains approximately 4 insects; a small robber fly (family Asiidae), a crane fly (Pronophlebia redivivia) and two unidentified insects. It's possible that the largest unidentified insect along one edge of the specimen is a cricket, however the lack of preservation makes it difficult to accurately identify. There is also a partial fossil leaf on this specimen.

While this formation is best known for well preserved fossil fish found in Wyoming, other sections of the formation contain a very diverse insect fauna.

Comes with an acrylic stand.
SPECIES
Family Asiidae (Robber Fly), Pronophlebia redivivia (Crane Fly), Unidentified Leaf & Unidentified Insect
LOCATION
Uintah County, Utah
FORMATION
Green River Formation