Fossil Paracrinoids (Platycystites) - Bromide Formation, Oklahoma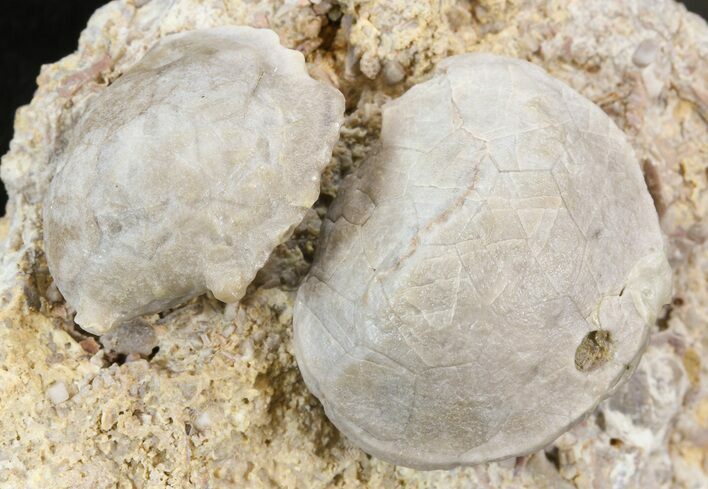 This is a pair of fossil Paracrinoids (Platycystites levatus) from Upper Ordovician Bromide Formation of Oklahoma. They been cleaned and mounted on a piece of rock from the same locality for display purposes.

Paracrinoids are cousins of Crinoids that lived in the shallow seas from the Early Ordovician through the Early Silurian. They are characterized by a mouth with two to five feeding arms arranged asymmetrically, or somewhat bisymmetrically. They have a U-shaped gut, and their anus is located next to the mouth. They have irregularly shaped bodies (theca), and a stem, similar to crinoids, and may have used the stem to attach themselves to a substrate, although some reconstructions show them partially buried in sediment.
SPECIES
Platycystites levatus
AGE
Upper Ordovician

LOCATION
Arbuckle Mountains, Oklahoma
FORMATION
Bromide Formation
SIZE
1.35" wide on 3.3x2.3" matrix