Fossil Seed (Mimosites) And Beetle (Coleoptera)- Utah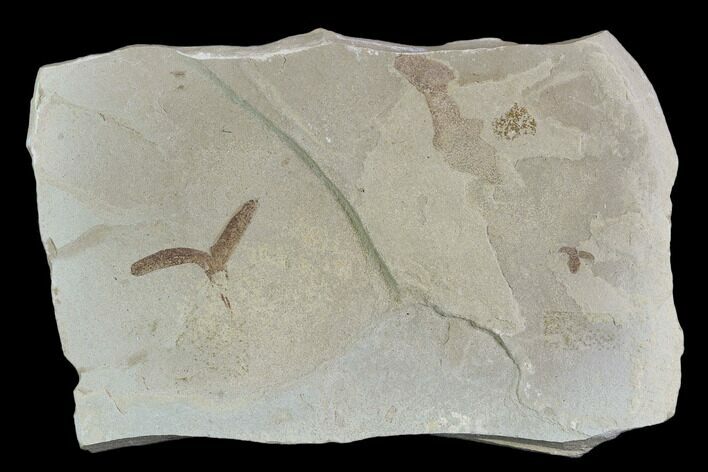 This is a very nice .8" fossil Seed Pod (Mimosites) and .2" Beetle (Coleoptera) from the Green River Formation, Uintah County, Utah. Mimosites is a tree in the legume class. It produces a seed that has two lobes or wings to help the seed disperse in wind.

While this formation is best known for well preserved fossil fish found in Wyoming, other sections of the formation contain a very diverse insect fauna.

Comes with an acrylic stand.
SPECIES
Beetle (Coleoptera), Seed Pod (Mimosites coloradensis)
LOCATION
Uintah County, Utah
FORMATION
Green River Formation