Hyaenodon Jaw Section - Nebraska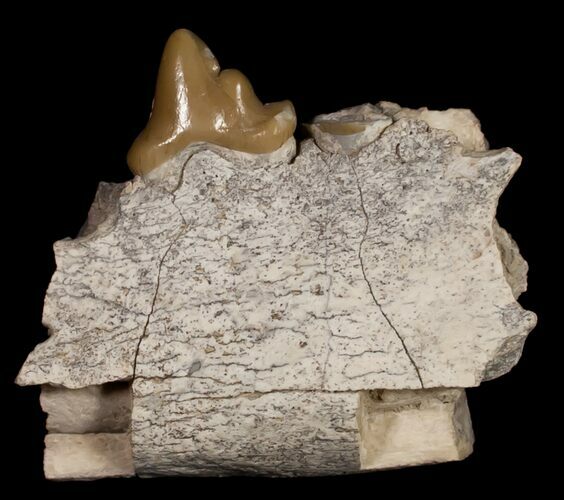 This is a jaw section of Hyaenodon crucians. It was collected from the the Brule Formation in Nebraska and would be approximately 32-34 million years old. This section contains 1 tooth and a partial root of another.
This specimen was collected by the
Black Hills Institute
.
Hyaenodons are extinct carnivorous mammals that likely preyed on the oreodonts of the Oligocene. They had large skulls, short necks, very tiny brains, and ranged in size from that of a small dog to that of a large wolf. Though Hyaena is part of their name they have no relation to modern Hyaenas. The name more refers to the likely eating habits of these carnivores as carrion eaters.
SPECIES
Hyaenodon crucians
LOCATION
Sioux County, Nebraska
FORMATION
Brule Formation, Orella Member