Incredibly Prepared Psychopyge - Short Snout Species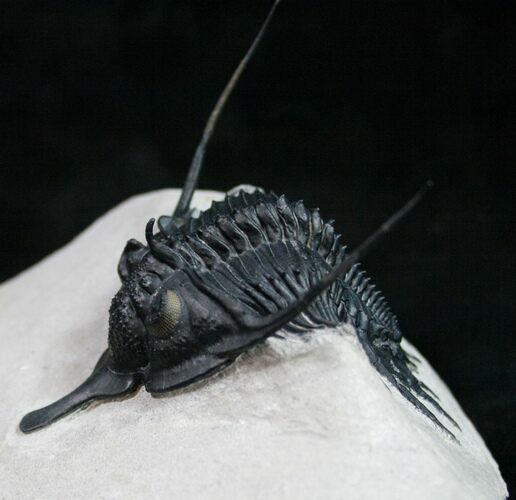 This is a large and very well prepared example of the short snout species of Psychopyge. This rare species has a significantly short rostrum, as well as much small spines than the Psychopyge elegans. The specimen is arched, and would be about 4 inches long if outstretched.

It was prepared by Hammi, possibly the top preparator in Morocco and the quality of the work shows. Just check out the detailed eye facets and the quality of the shell which has not been burnt with air abrasives. The long genal spines have been prepared free of the matrix as well as the rows of dozens of small spines along it's back. The only restoration is some touchups along a repaired crack through the tail and part of the right genal spine. You won't find a better prepared specimen.


AGE
Devonian

LOCATION
Issoumour, Morocco
FORMATION
Tazoulait Formation