Kainops Raymondi With Brachiopod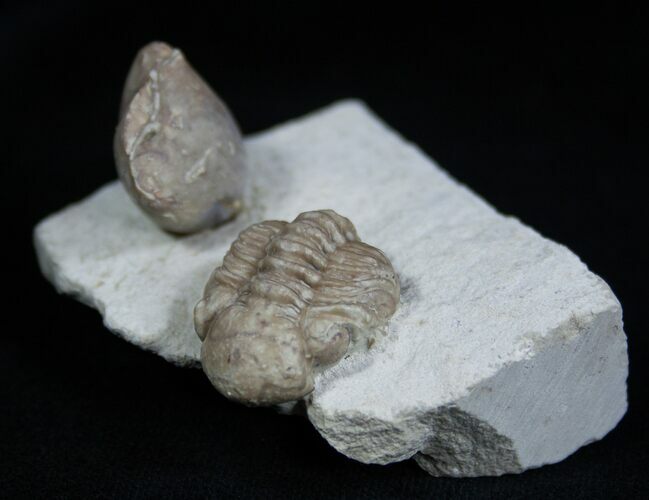 This is a Kainops raymondi trilobite from the Lower Devonian Haragan Formation of Oklahoma. This specimen was collected from a lease on the opposite side of the hill from the famous Black Cat Mountain location. There is a brachiopod mounted on the matrix right next to it, but was added to the plate for aesthetic purposes after it was prepared.

Kainops is often confused with a similar genus found in the same layers Paciphacops, but one of the differentiating factors is the Kainops has many more eye facets. These facets can easily been seen in this specimen.


AGE
Lower Devonian

LOCATION
Clarita, Oklahoma
FORMATION
Haragan Formation