Large 3.73" Delocare (Saharops) Trilobite - Great Specimen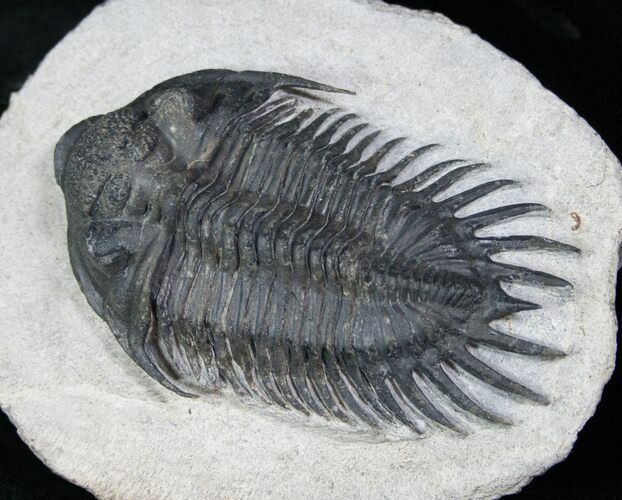 At 3.73" long this is a very large specimen on Delocare (Saharops) bensaidi. This tough to find trilobite has wonderfully detail and prepared. The three rows of small spines running down it's back have been prepared free standing as has the genal spines, and the center spine on the tail. The glabella on this species is covered in tubercles and the eye facets are nicely preserved in the right eye. The only restoration is some very minor shell touchups (1%)

This is an exquisetly prepared example of a scarce trilobite from Morocco, Delocare (Saharops) bensaidi. It has been masterfully prepared by one of the very best preppers in the world, and two rows of tiny spines freestanding running down each side of the trilobite. This maybe the best example of this species which I have seen.
SPECIES
Delocare (Saharops) bensaidi
LOCATION
Bou Lachrhal, Morocco