Large And Spiny Koneprusia Brutoni Trilobite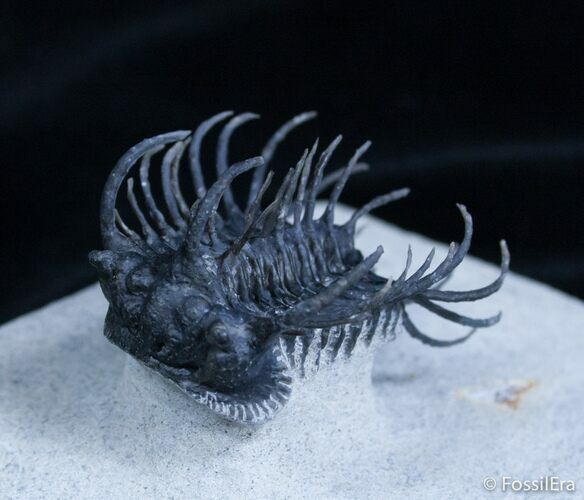 Here is one of most amazingly spiny Devonian trilobites in the world a Koneprusia brutoni. This species was recently featured in the NY Times article "
When Trilobites Ruled The World"
This specimen spines which have been prepared free-standing and sits atop a shaped pedestal of natural matrix. It takes an expert trilobite preparator dozens of hours to do work of this quality. This specimen is good quality and one of the larger examples of the species I've seen. There is only minor restoration to the specimen on the right side of it's head. All of the spines are natural.
If your curious on how spines like that are preserved after nearly 400 million years,
this blog post
will answer your question.
SPECIES
Koneprusia brutoni
AGE
Middle Devonian