New Phacopid Find - Struveaspis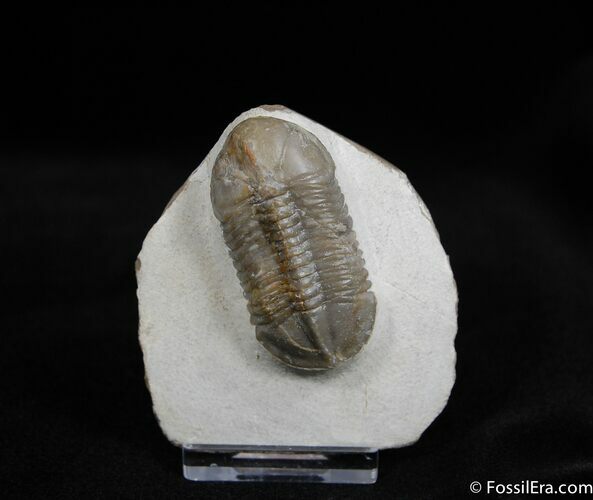 Here's a new trilobite that has only appeared on the market from Morocco in very small quantities in the past few years. Very few trilobite collectors have or have even seen an example of this smooth shelled Phacopid. It's a Struveaspis sp. from the Middle Devonian beds near Jorf Morocco.

It is most likely a new species and a very uncommon taxon from the Devonian of Morocco. The shell color is one that I've previously never seen on a Moroccan trilobite. You can see the individual lenses characteristic of phacopid eyes in the right eye of this trilobite.

There is restoration on this trilobite of a fracture in the matrix. This fracture can be seen in the enlarged photo and runs from the lower left hand side diagonally up through the right side of the head. A significant portion of the right side of the head including the eye has been restored. The last photo shows the approximate areas of restoration.
LOCATION
Jorf, Erfoud morocco
FORMATION
Bou Tchrafine Formation