Pair Of Lonchodomas (Ampyx) Trilobites - Morocco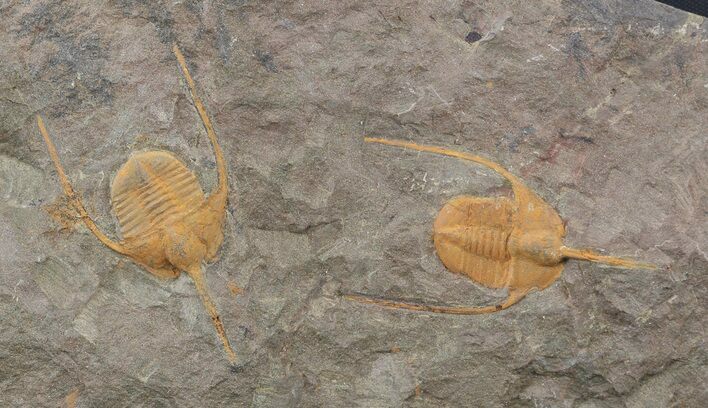 This is a pair of 2" long Lonchodomas sp. trilobites from the Lower Ordovician deposits in the Zagora area of Morocco. The natural, orange coloration is caused by the oxidization of iron pyrite which originally preserved the trilobites. Lonchodomas, formerly Ampyx has a distinctive, elongated rostrum and sweeping genal spines, which may have both helped to deter predators as well as providing more surface around to keep it on top of the mud.
SPECIES
Lonchodomas (Ampyx) sp.
AGE
Lower Ordovician

LOCATION
Ouled Slimane, Zagora area, Morocco
SIZE
About 2" long each on 6.4x4.6" matrix