Phenomenal Cyphaspides Trilobite - Free-Standing Spines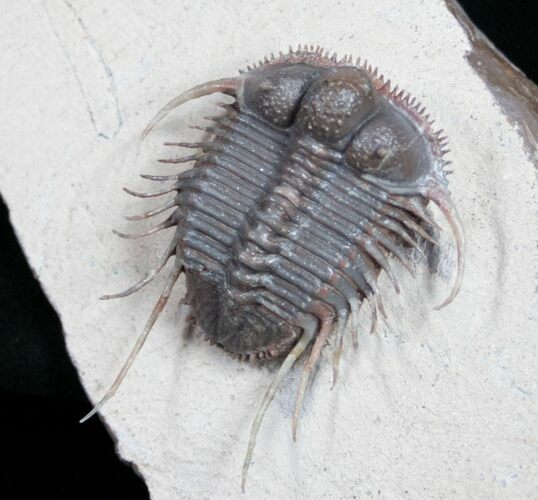 This is a really special trilobite. It's a huge example of the rare, long-spined species of Cyphaspides quarried near Jorf, Morocco. The preservation on the trilobites is very unique with an almost plastic like appearance, but it's totally natural.

The preparation is on this specimen is absolutely mind-blowing. The matrix has been removed from all of the tiny spines, so that they hover above the surface of the rock. It would have taken over 100 hours of preparation time using air abrasives under high magnification to do this delicate work. There are only a handful of master fossil preparators in the world capable of pulling this off. This spectacular trilobite is really a work of art and could be a centerpiece in a world-class trilobite collection.


SPECIES
Cyphaspides nicoleae
FORMATION
Bou Tchrafine Formation