Rare Kolihapeltis Trilobite - 2.06"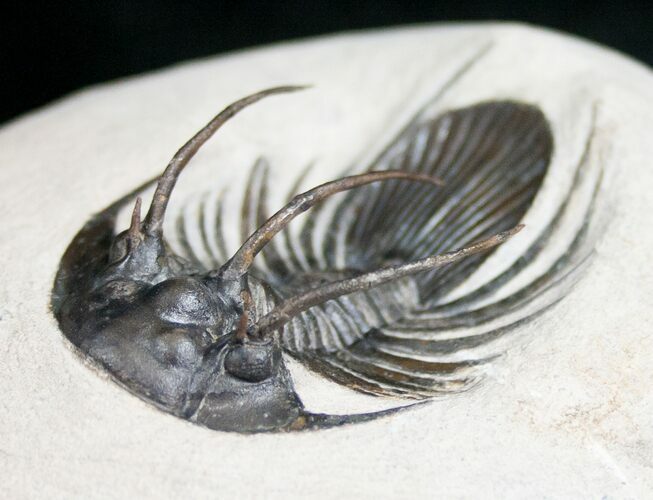 This is a good example of a rare spiny trilobite from Morocco, Kolihapeltis chlupaci hollardi. It's laid out nice and prone and at 2.06 inches is good sized for the species. The preparation on this specimen is very good with the long spines prepared out free-standing. The dark, chocolate brown shell contrasts well against the matrix. Great detail, you can even see the many hundreds of tiny eye facets in both eyes, check it out!

There is only very minimal restoration on this specimen to touchup some scratches and surface dings from preparation. Mostly on the tail and a scratch on the right side of the head.
SPECIES
Kolihapeltis chlupaci hollardi
LOCATION
Atchana, Morocco
FORMATION
Lhandar Formation