Rare Parvilichas Trilobite From Zagora - New Genus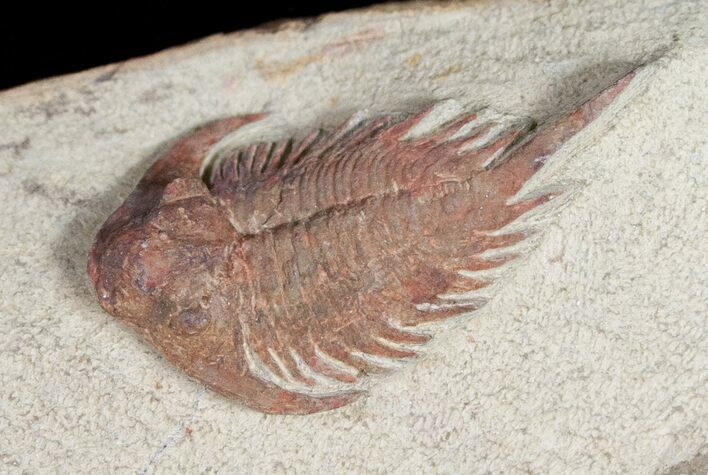 This is a nice specimen of a recently described genus of Early Ordovician trilobite from the Zagora Region of Morocco, Parvilichas marochii. Parvilichas is similar to the monster lichid trilobite Uralichas but differs in that it is much smaller with proportionally larger eyes and longer genal spines. This is a rare trilobite and I've only seen a handful of examples on the market, all for substantially higher prices than this one.
This specimen is 1.42" long which seems about average sized based on the few specimens I've seen. The reddish coloration is natural and due to the oxidization of iron pyrite the trilobite was originally preserved in. There is a repaired crack through the trilobite but no restoration.
The paper describing this new genus and species published in 2013 is linked below.
Parvilichas marochii: New genus and species of Lichidae from the Zagora region (Morocco); Early Ordovician (Floian)
SPECIES
Parvilichas marochii
LOCATION
Tinzouline, Zagora Region, Morocco
FORMATION
Upper Fezouata Formation