2.38" Spiny Comura Trilobite - Reconstructed Spines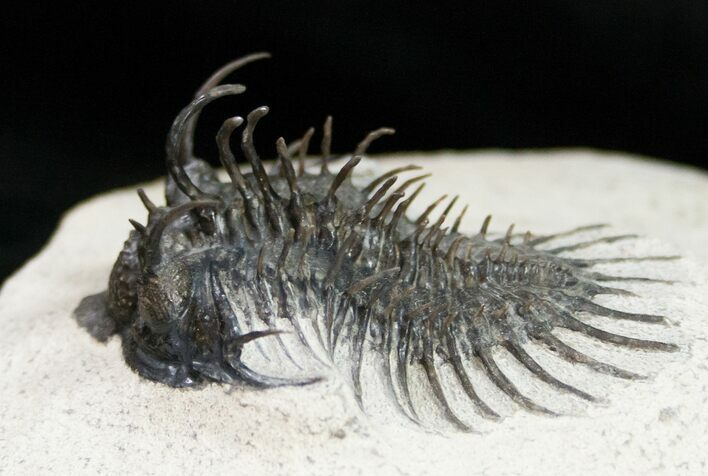 Here is an example of one of the most impressive trilobites in the world, Comura bultyncki. Alas, like most examples of this species being sold (sometimes for many thousands of dollars), a large percentage of the free standing spines have been reconstructed. The rest of the trilobite fossil is authentic and it has nicely preserved eye detail which can be seen in the photos.
If you want a specimen with all real spines, you can find one at the link below but it's about 3-4 times the price of this one.
https://www.fossilera.com/fossils/large-spiny-comura-trilobite-3-1
AGE
Devonian

LOCATION
"Hollardops-couche" Taharajat, S- Oufaten, Morocco
FORMATION
Tazoulait Formation