Spiny Drotops Armatus Trilobite - 4.9"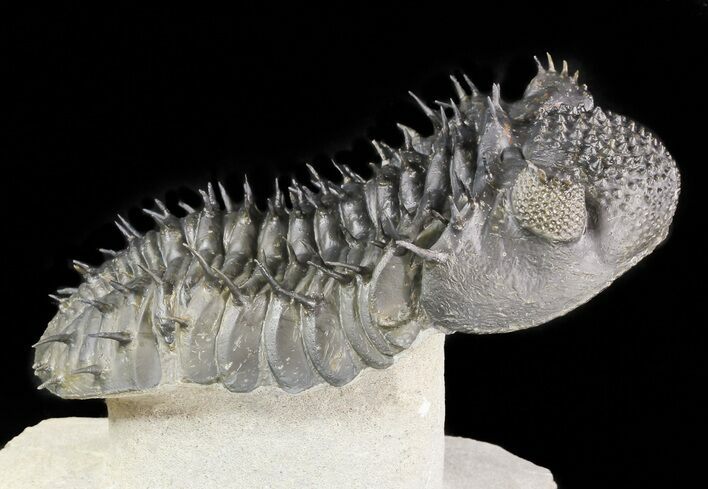 This is a 4.9" long specimen of the super spiny phacopid trilobite, Drotops armatus. With somewhere around 100 free standing spines it would have been a very unappetizing dinner for it's predators.

It's about average size for the species and the preparation is nicer than most. The shell preservation is nice, and there is minimal restoration. A little bit of shell restoration along the repaired cracks and a few spine tips are composites. Eye facets are clearly visible in both eyes.
AGE
Devonian