Super Spiny Comura Bultyncki Trilobite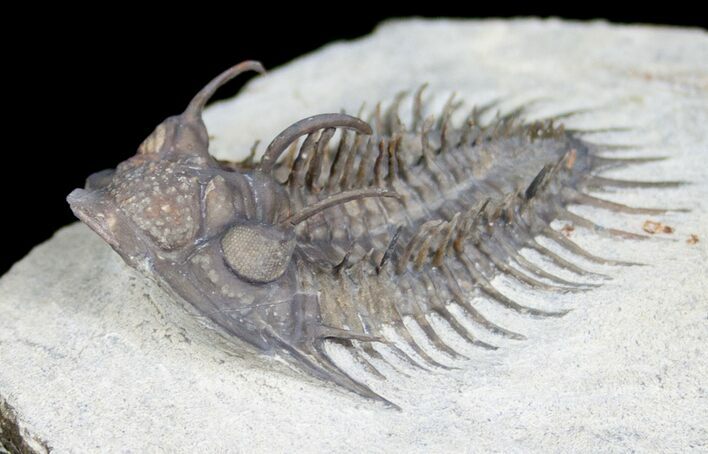 This is an excellently prepared and example of the super spiny trilobite Comura bultyncki from Morocco. There is over 40 free standing spines on this specimen, and they eyes are very detailed. The preparation on a trilobite such as this would have taken on the order of 40-50 hours by a very skilled preparator. This specimen is much better than most of the Comura that you see for sale, many of which have reconstructed spines.

There is very minimal restoration on this specimen, one pleural spine and a couple of the free standing spines appear reconstructed.


AGE
Devonian

LOCATION
"Hollardops-couche" Taharajat, S- Oufaten, Morocco
FORMATION
Tazoulait Formation