Superb Fossil Oreodont Skull With Vertebrae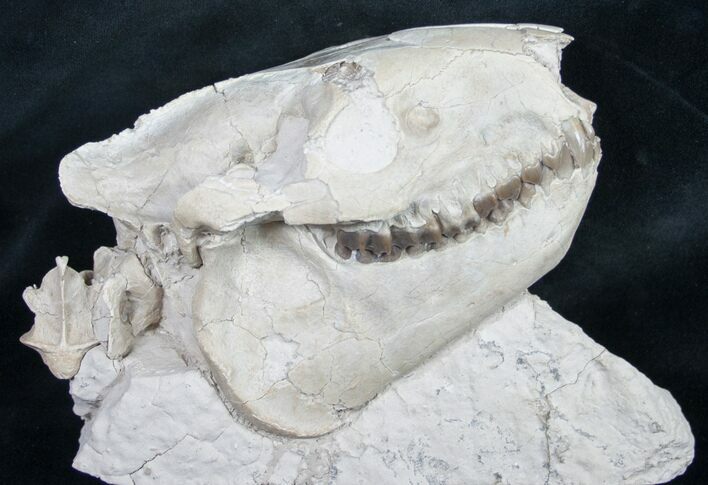 This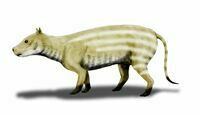 Artists reconstruction of Merycoidon. By Nobu Tamura (http://spinops.blogspot.com)
is a nicely preserved, and very displayable skull of a fossil Oreodont Merycoidon gracilis. The skull itself is in exceptional shape, 5.7" long and displays very aesthetically on a free-standing block of matrix. This preservation and preparation work is substantially better than most Oreodont material for sale.
As with basically all skulls there is some repair, but the restoration is pretty minor, to fill some cracks and a couple of missing fragments on the top of the skull.
This specimen was collected, prepared and identified by the
Black Hills Institute
.
Oreodonts (the common name for Merycoidodontoidea) are extinct mammals most closely related to camels and pigs, though they have no close relatives living today. They were herbivorous animals with short faces and fang-like canine teeth. About the size of a sheep, they roamed the plains of North America in huge numbers during the Oligocene period.
SPECIES
Merycoidon gracilis
FORMATION
Brule Formation
SIZE
Skull 5.7" long, Entire piece 6.7" long