Top Quality Comura Trilobite With One Orange Eye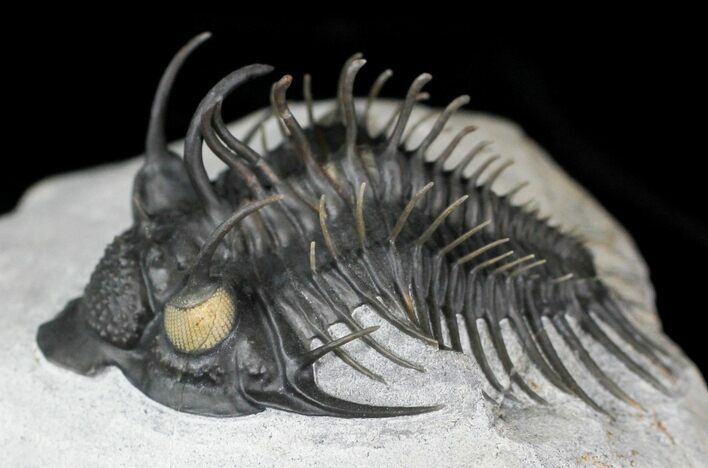 This is a impeccably prepared 1.95" long specimen of the super spiny trilobite Comura bultyncki. It was prepared by the best prepper in Morocco, and is truly a top quality specimen. One of the most fascinating aspects of this amazing specimen, is one eye has a bright orange preservation, while one is black. This really adds some character to the trilobite.

It was quarried from the Tazoulait Formation near Oufaten, Morocco. There are over 40 free-standing spines on the back of this specimen. All of the spines are real, and there is NO RESTORATION to this specimen.
AGE
Middle Devonian

LOCATION
"Hollardops-couche" Taharajat, S- Oufaten, Morocco
FORMATION
Tazoulait Formation