Towered Eye Coltraneia Trilobite - Climbing Position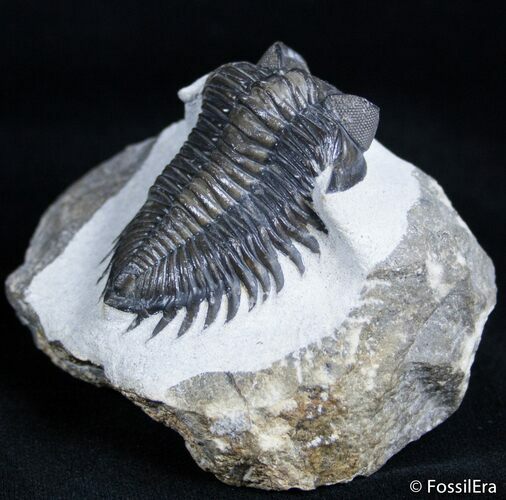 This is a Coltraneia trilobite with amazing "tower eyes" full of hundreds of eye facets. The species has often been referred to as a a Treveropyge in the past. This one is around 2 inches in length and has been expertly prepared. Check out how well the eye detail is preserved in this specimen. There is NO restoration on the specimen.

Interestingly nearly half of all Coltraneia I've seen have been preserved in a "climbing" position such as this one. It could be interpreted as a position they assumed while alive with most of their body buried in the mud, using their huge eyes to survey the surrounding mud for prey or predators. They were then rapidly buried by an undersea event such as a mudslide before they had the chance to move.
SPECIES
Coltraneia oufatenensis
LOCATION
Ofaten mountain, Alnif Area, Morocco
FORMATION
El Otfal Formation
SIZE
2.1" if outstretched