Unprepared Drotops Trilobite - About 5" Long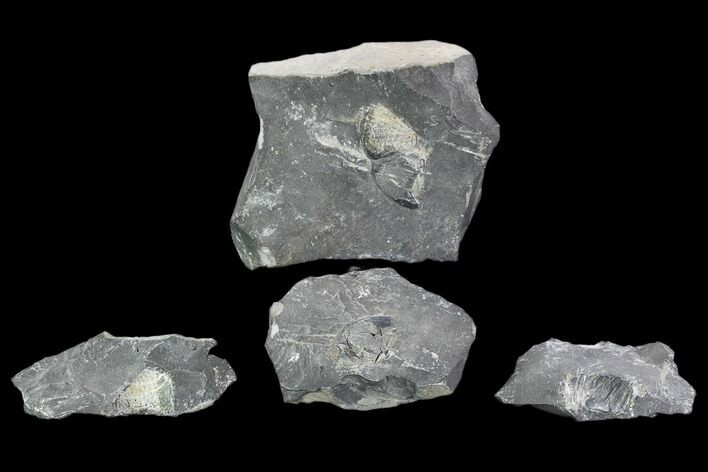 We don't typically carry unprepared material, but I found a few unprepared specimens I acquired years ago with the intention of preparing myself and never found the time.

This is a unprepared Drotops megalomanicus trilobite, a giant phacopid from Morocco. It appears that it will be about 5" long. While there is no guarantees with unprepared material this trilobite appears that it is almost certainly complete though the tail looks slightly curled downwards. The limestone is broken through the left side of the head and along the right side of the tail. It looks like it has potential of being a very nice specimen if prepared well.

The limestone from Issomour is very hard so air scribes and optimally also air abrasives will be needed for preparation. These large Drotops typically can take anywhere from 40-100 hours to prepare well because of their large size and how hard the matrix is. Again we can't offer any guarantees on unprepared material as there is no way of knowing what lies under the surface of the rock.
SPECIES
Drotops megalomanicus
AGE
Middle Devonian

LOCATION
Issoumour, Morocco
FORMATION
Bou Dib Formation