This Specimen has been sold.
Very Detailed Phacops Trilobite 1.8"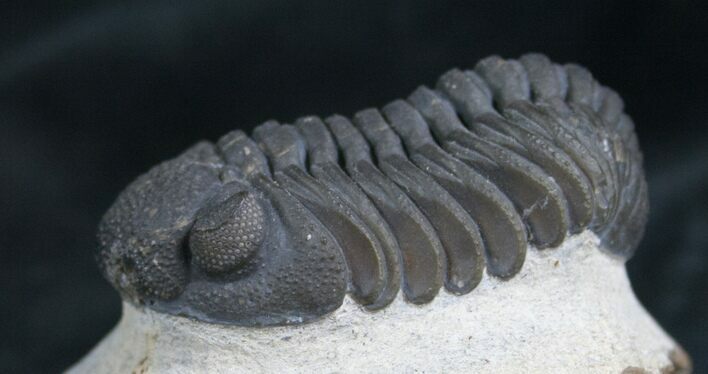 This is a well preserved, very detailed and nicely prepared Phacops trilobite from Jebel Issoumour, Morocco. It's just over 1.8 inches and would be over 2 inches if the tail wasn't tucked. It's nicely presented on the matrix and all the eye facets can easily be seen. There is about 2% restoration on this trilobite including a small patch of shell on the right edge of the head the the first pleural tip on the right hand side. Over all a very nice trilobite for the price.
AGE
Devonian

LOCATION
Jebel Issoumour, Morocco