Lot: 1-2" Reedops Trilobites - 60 Pieces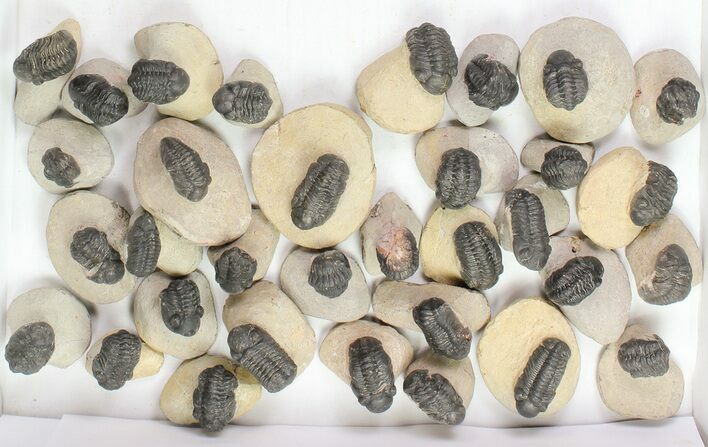 This is a wholesale lot of 60, Devonian aged, Reedops trilobite fossils from Morocco. These are real trilobite fossils, but are inexpensively priced because the preparation is very rough leaving scratches and dings on the shell and many have some degree of shell restoration to hide weathering or preparation damage. Some are partially enrolled while others are stretched out prone. Most are between 1-2" in length.

At $300 for the lot each specimen is $5 each. They could easily retail for several times that price.


AGE
Devonian